What is …?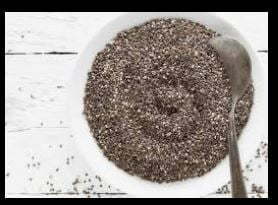 Despite their small size, chia seeds are full of important nutrients. They are an excellent source of omega-3 fatty acids, rich in antioxidants, and they provide fiber, iron, and calcium. Omega-3 fatty acids help raise HDL cholesterol, the "good" cholesterol that protects against heart attack and stroke.
Some Health benefits of Chia seeds:
Chia Seeds Deliver a Massive Amount of Nutrients With Very Few Calories.
Chia Seeds Are Loaded With Antioxidants.
Almost All the Carbs in Them Are Fiber.
Chia Seeds Are High in Quality Protein.
The High Fiber and Protein Content in Chia Seeds May Help You Lose Weight.
Chia Seeds Are High in Omega-3 Fatty Acids
To see more products from Halal Street UK, click the link below.